Description/
This was a fun two-part project. One, develop a versatile rig, with Kenneth Krueger, for animators to work with. Two, animate complex three-dimensional moves and challenging vector graphics. The rig consisted of at least four different angles of the hero character. A series of expressions and scripts,
Joystick & Sliders
/
Duik
, aided the building of the rig. I personally animated about 1/3 of the shots for the 30-minute episodic film.
Duties/
Character Rigging, Animation
Rig Review/

Joysticks 'n Sliders were used to build the head. Duik was used to help build the body.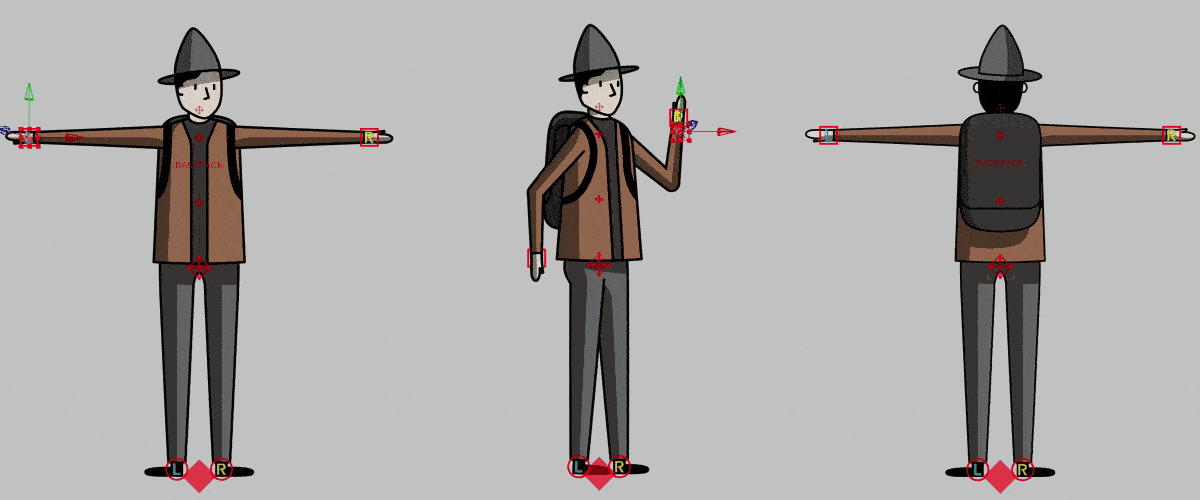 Credits/
Rig Build: Gerald Mark Soto & Kenneth Krueger
Animation: Gerald Mark Soto, Kenneth Krueger, Eddie Song, Jim Foster & Animation Team
Creative Director: Kyle Miller, Scott Matz